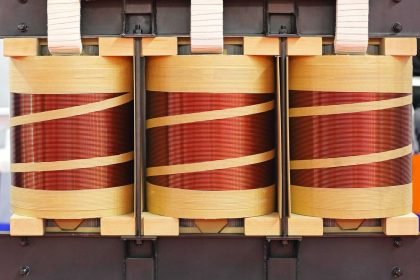 Over the recent few months, we have seen a number of developments in the electrical steel market. In Russia, NLMK agreed to supply electrical steel to LTC Group, a European producer of transformers and power generation parts. Under the two year agreement, NLMK will supply both grain-oriented electrical steel (GOES) and non-grain oriented steel (NGOES) to LTC. NLMK is currently facing a 21.5% anti-dumping duty on its GOES exports to the EU.
NLMK also delivered NGOES to Ruselprom (Russian Electrotechnical Group), a key Russian supplier of electrical machinery. The steel will be used to produce generators for the 90 MW Azov wind farm. NGOES will be used for making wound rotor induction generators with a capacity of 3.5 MW each and will help increase 10-15% in energy efficiency.
NLMK has also recently reiterated that it is going ahead with its plan of building its electrical steel processing project in India. Commodity Inside understands that India is one of the key emerging markets for steel, though demand for GOES is expected to grow steadily. The Indian steel association has been lobbying the government to impose safeguard duties on steel imports, which the government has recently declined. However, it would be unlikely that the Indian government would impose any duties on GOES. Having said, any duties on electrical steel or on its feedstock/substrate would be a downside risk for the project. Commodity Inside anticipates that it would take a few years for NLMK to build such a plant in India.
Meanwhile, Tata Steel announced a restructuring plan for its electrical steel business which consists of Orb Electrical Steels (UK), Surahammars Bruks AB (Sweden) and Cogent Power Inc (Canada). 
Tata Steel has decided to sell its Canada-based Cogent Power Inc to JFE Shoji Trade. Cogent handles the slitting of electromagnetic steel sheets as well as produces large assembled cores, wound cores, and amorphous cores.
Tata Steel plans to keep the Surahammars Bruks AB operating which makes advanced grade steel for electric vehicles. However, it has decided to close its Orb Electrical Steels (UK-based), which has been making losses for several years and struggled to compete in the GOES market.
Moreover, the Brazilian government imposed a definitive anti-dumping duty of $166.32/tonne on imports of NGOES from Germany in July 2019 for one year. The duty is intended to be imposed for five years, though will be revisited after the completion of year to see whether it can be renewed, changed or terminated.
Commodity Inside has detailed and unrivalled understanding of the electrical steel market and its future direction in the context of increasingly stringent regulations and competitive landscape. You may be interested in exploring the 2019 edition of Electrical Steel Market Outlook.
 Would you want to explore this topic or any other research areas further, please contact us for FREE Consultations at Research@commodityinside.com