Methodology for estimating market size and market forecast
Market size and market forecast
Market size
In Commodity Inside, we use a wide range of primary and secondary data for calculating the market size. We do the market sizing in both volume and value terms. The starting point of our research is using our in-house databases. We then expand our market research to literature review where we use a number of external sources, for instance, national and international industry associations, company reports and data, trade statistics, end use sectors dynamics, industry news, policy documents, government bodies etc.
An essential part in the primary research is taking insights from market participates through phone, email or social media channels such as LinkedIn. Such input is highly valuable as this gives a first hand and latest insight about what is happening on the ground.
We then incorporate all our findings into our proprietary detailed excel based model which encompass the whole world by regions and key countries. We have also developed numerous validation tools which continuously cross check the robustness of our historical data and forecasts.
How to estimate demand (apparent consumption)?
It is easy to estimate market size when production and trade are available. Historical annual apparent demand is estimated from production and trade data by using the apparent consumption formula:
Annual domestic consumption = production + imports – exports
We also use mirror imaging for trade statistics where the data is not reported directly, or when we suspect that reported data is not the accurate representation of a country trade flow. In such situations, we then verify the data through mirror imaging.
Historical estimated consumption data is also cross-checked with the prevailing market conditions in each country to make sure that the data are fully representative of the market condition.
Where there is no historical trade data, or the trade data is not representative of the correct market situation, we estimate the consumption data on the basis of our assumptions and understanding of the market.
Whilst estimating the consumption data, we consider various factors which can influence the consumption, such as domestic production, domestic demand, historical consumption data, market drivers, projects, prevailing economic situation etc.
Market Forecast
For our market forecasts, we have developed an Excel-based forecast model which was underpinned by an econometric model. We consider a number of variables depending on the topic. However, some macroeconomic indicators are significant and make a key role in most of the markets. These variables include GDP, Population, GDP per capita income, urbanisation etc.
In our market forecast process, we also use SWOT analysis to understand the future impact of various factors influencing the growth of the industry.
Both our market size and market forecast results are also crossed checked in the context of upstream (raw materials, substrates etc.) and downstream industries (end use sectors). Below is one of the approaches we used for estimating the market size and market forecasts.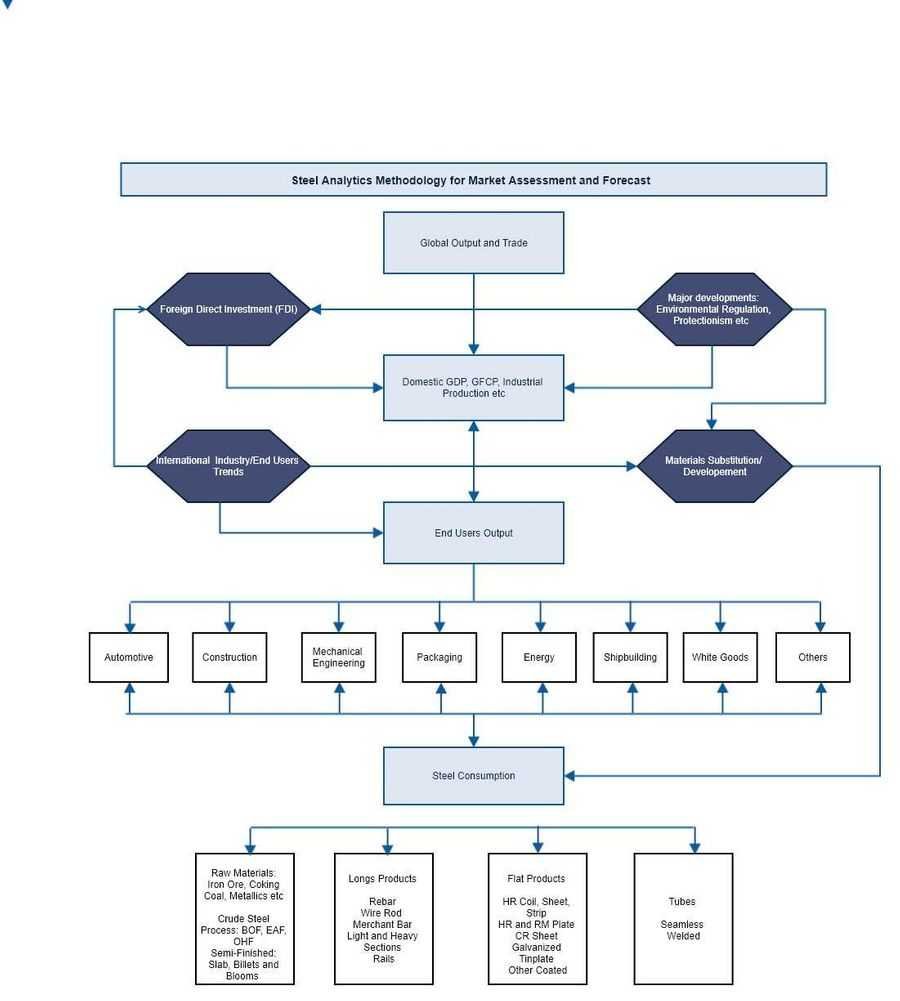 Why market sizing and market outlook are essential for industries?
Having accurate market size and robust market robust are pivotal to companies. Such critical information can be used for various purposes including:
Brownfield and Greenfield investment

Development of a new product/service

Due diligence

Market penetration

M&A

Organic and inorganic growth expansion

Strategy and planning
Type of forecasting
Quantitative forecasting uses historical data to establish causal relationships and trends which can be projected into the future.
Qualitative forecasting uses experience and judgment to establish future behaviours.
Naive forecasting uses the last period's actual values without adjustment or attempting to establish causal factors.
Forecasting Routes
Top-Down forecasting approach

Bottom-Up forecasting approach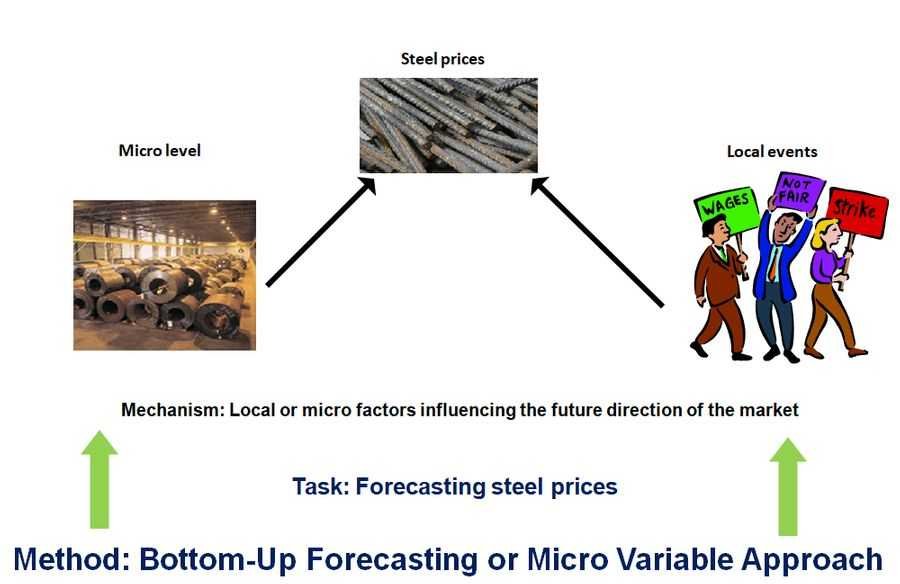 Types of quantitative and qualitative forecasting
Qualitative Techniques:
Market survey

Delphi method

Scenario projection

Nominal group technique
Quantitative Techniques:
Regression

Moving Averages

Univariate method (ARIMA)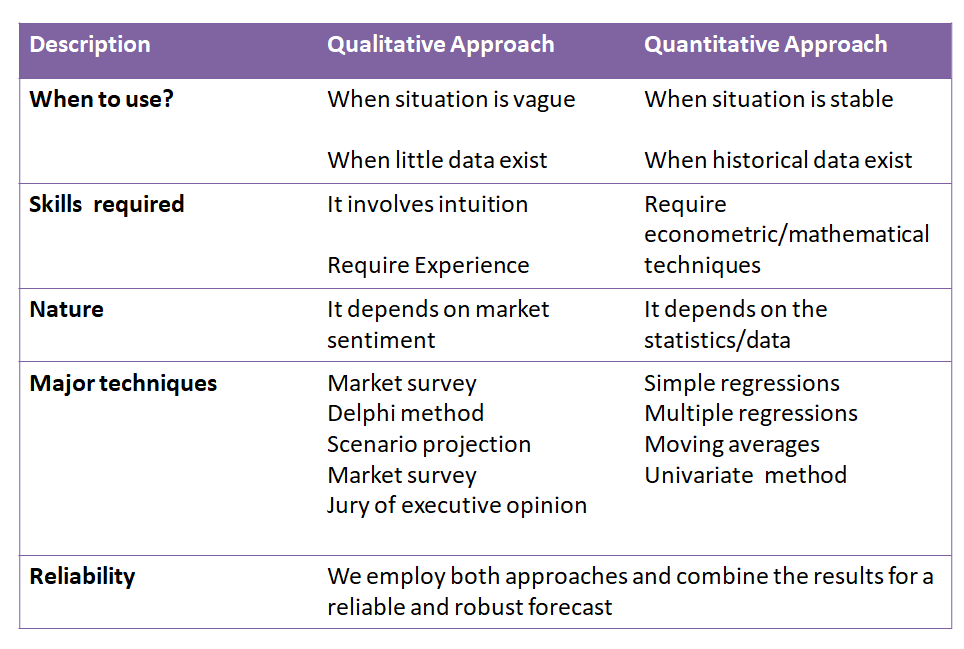 We help companies and individuals in market research and training. Why not explore more about our Market Research and Analysis Training.  
To learn more about this article or want to explore how we can help in your research, please feel free to contact us at info@commodityinside.com or Telephone: +44 (0) 208 123 7812.
We are independent and highly approachable experts available to support you.