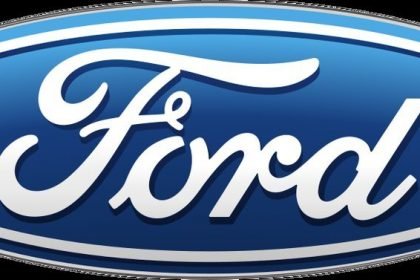 Automakers around the world are racing towards developing autonomous and connected car technologies. BMW, Ford, General Motors Honda, Hyundai, Groupe PSA, Mercedes and Volkswagen are quite active in developing such technologies.
Ford is also very focused on advancing its autonomous technology and has partnered with other companies. With the deployment of 5G technology, Ford has also started working on C-V2X communication owing to its long-range, multiple and secured communication. Ford also plans to make its LTE/5G wireless network to test communication between vehicles at its Dearborn, Michigan campus. It gets help from Dell, Juniper and Ericsson and will use their equipment.
Ford has also become a part of a consortium with 5GAA (5G Automotive Association), BMW Group, and Groupe PSA (Peugeot Citroen), in association with Qualcomm Technologies and Savari Inc. The consortium is testing C-V2X communication on different vehicles, including BMW's two-wheel e-scooters and passenger vehicles from PSA, Ford, and BMW. Some of the test applications included slow and stationary vehicle warning, pedestrian warning, across traffic turn collision risk warning, emergency electronic brake light and intersection collision warning.
Ford also formed a partnership with AT&T, Nokia, and Qualcomm Technologies Inc. During some of the tests, Qualcomm 9150 C-V2X solution was installed in Ford vehicles and used the 5.9 GHz ITS spectrum for direct communication. The applications tested during demonstration included intersection movement assist, enhancements of vehicle-to-vehicle (V2V) use cases and Left & Right turning assist. Nokia's Cloud and AT&T's cellular network were used for real-time mapping updates. It also made a partnership with Panasonic Corporation and Qualcomm Technologies to work on the development of C-V2X in Colorado. Ford Motors is also working on C-V2X pilot project in Jiangsu China. It is making public roads tests in China by using LTE-V2X.
The company is also working on infotainment, advance parking and GPS. It made a partnership with Vodafone for a project called Parking Space Guidance. The other key areas for testing include a traffic control system, tunnel information system, traffic light assistance system, and traffic sign transmission.
Furthermore, Ford also made a partnership with VW (Volkswagen) and Argo AI for the development of automated driving and electric vehicles. Ford will also get access to VW's MEB electric vehicle platform. It has confirmed to produce a vehicle for the European market. The car will be designed in Cologne, Germany, and will use VW's MEB components.
About Commodity Inside Automotive Industry Capabilities:
Commodity Inside has a number of off the shelf reports on the Automotive Industry. In addition to market reports, we also provide consulting and bespoke studies. Our initial scoping assessment is free of charge. So why not explore this excellent opportunity now by visiting our automotive consulting section.
Would you want to explore this topic or any other research areas further, please contact us for FREE initial consultations at Research@commodityinside.com