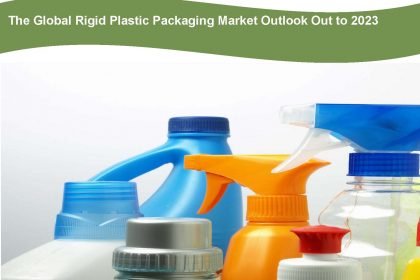 The global rigid plastic packaging market is passing through a very crucial time. Europe which is one of the key markets for rigid plastic packaging has recently announced its plan that all plastic packaging to be recyclable by 2030. The plan also aims to restrict disposable plastics and micro-plastics. The EU strategy was launched following China's decision to ban imports of foreign recyclable materials. A number of retailers and brand owners have already announced their plans to curtail the use of rigid plastic packaging.
This fast-turning trend against plastic packaging has developed some challenges, and so opportunities for the industry as well. Flexible plastic packaging which was one of the growing rivals for rigid plastic packaging is to be affected the most by the policy changes. Commodity Inside expects that tough regulation on the plastic use will increase demand for bioplastic as well as utilisation of recycled plastics. Brand owners are set to increase the use of lightweight packaging to help improve their sustainability score. Commodity Inside primary research found very little evidence that consumers consider the environment when it comes to packaged products. On the shop floor consumers usually prioritise factors such as quality, brand, price and product presentation etc.
Unlike EU, the US market has made multibillion-dollar investments in new plastics plants on the back of shale gas revolution. Indeed this new cheap supply will further support the rigid plastic packaging market not just in the US but also across the world. Ineos has been supplying NGL from the US to cracking plants in Europe and will start shipping to China in 2019 where it will be transformed to plastic resins at a new cracking facility in Taixing, China.
We expect rigid plastic packaging demand will show some strength in developing and emerging markets and cannibalise the market share of alternative materials such as metallic packaging. The growth in these markets will be supported by end users such as drinks, home care and personal care. Bottles and jars will continue to be the major pack formats, though will remain under pressure in some markets.
This article is based on our recently published report "The Global Rigid Plastic Packaging Market Outlook Out to 2023 ". To learn more about the report please contact us at info@commodityinside.com