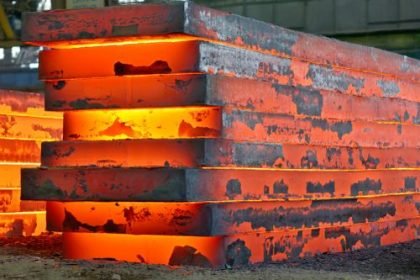 Iran has been active in the semi-finished export market for a long time. However, its exports leapt since sanctions lifted in 2016. Iranian slab supply to the spot market exceeded above the market expectation. According to the latest data from the Iranian Steel Producers Association (ISPA), Iranian semi-finished steel exports in the first ten months of the current Iranian year (March 2017- January 2018) jumped by 89% year-on-year and reached 5.36 million tonnes. They comprised of 2.95 million tonnes of billet and 2.41 million tonnes of slab.
Despite its growing influence in the steel market and reaching out to new markets since the sanction lifted, we believe that it will be challenging for Iran to further ramp up its slab exports going forward due to the increasing competition from the CIS in its key export markets- Asia and Europe.
In the wake of 25% duty on US imports, Commodity Inside understands that NLMK and Evarz are the most affected companies and resultantly may end up around 2 million tonnes of the surplus slab in their yards which need to be diverted elsewhere. This will undoubtedly pose a threat for Iranian slab exports.
Another emerging downside risk to Iranian semi-finished steel supply is the looming proposed sanctions on Iran, as Mr Trump calls the Iran nuclear deal "the worst deal ever". The recently appointed Secretary of State Mike Pompeo said that President Trump is likely to leave the Iran nuclear agreement, which deadline is 12th May 2018.
Commodity Inside understands that if the deal collapses and the US withdraw from the deal with new sanctions issued, it will put Iranian banks, shipping companies, ports and insurance companies again at risk of losing access to the global banking system, resultantly significantly affecting Iranian steel exports.
However, this time the Western stakes are also high. Unlike the US, Europe will likely to push for more talks to prolong the re-negotiation process to avoid abandoning the deal. Since the sanctions lifted, Iran has signed a number of deals with Western companies. For example, Airbus Group SE has a $19 billion contract with Iran for 100 jetliners; Boeing Co. signed a $3 billion agreement to supply 30 737 Max jets, and a $16.6 billion deal for 80 aircrafts; Total SA along with CNPC has a $5 billion contract to develop an offshore gas field in Iran.
In its newly published report, "The Global Merchant Slab Market Outlook" Commodity Inside discusses in details the current steel slab market and particularly discusses a number of scenarios that how the slab spot market will behave in short to long-term period. It also goes down to the granularity of tracking slab demand and supply by plants.
To learn more about this article or about our steel expertise, please contact us at info@commodityinside.com