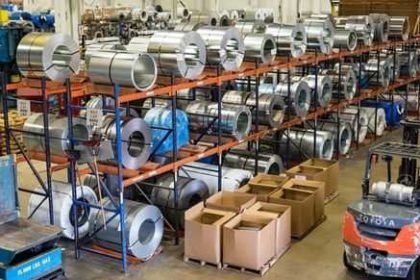 Malaysia' International Trade and Industry Ministry (Miti) has just announced to impose anti-dumping duties on companies from four countries.
Malaysia slapped duties on its imports of cold-rolled coils (CRC) of iron or non-alloy steel, particularly with more than 1,300mm, from China, Japan, South Korea and Vietnam. The duties will be effective for five years, from 25th December 2019 to 24th December 2024.
The duties were concluded based on the anti-dumping investigation on the exports of CRC from the four countries. The investigation was started on March 29 2019, based on the petition lodged by Mycron Steel CRC Sdn Bhd, on behalf of local CRC producers.
The petition stated that alleged countries are exporting CRC at lower prices compared to their respective domestic prices, causing materials injury in Malaysia.
Meanwhile, Miti has also concluded to not impose anti-dumping duties on tin mill black plate as well as various other materials used to make finwall for vehicles and transformers.
Commodity Inside understands that the Malaysian cold rolled coil market is relatively small. The imposition of anti-dumping duties will be good news for local producers. However, end-users will be affected by this decision as the CRC prices will stay higher due to the imposition of the duties.
Would you want to explore this topic or any other research areas further, please contact us for FREE Consultations at Research@commodityinside.com