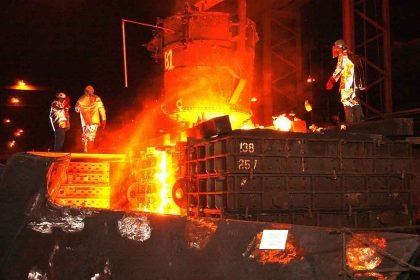 When Mr Trump imposed 25% duties on steel products in 2018, Brazil swiftly secured a deal, better than any other country. Since then, Brazilian slab producers commanded better margins by piggybacking on Section 232 quota; whereas others, chiefly the CIS producers, suffered.
The Trump administration tinkered with the market in a way to allow Brazilian slabs whilst barring finished steel. The essence of section 232 was to rekindle the idle furnaces to help the 'rust-belt'. Although, the logic behind section 232 was sound but resurrecting the steel industry through just protectionist measures turned out to be a fallacy.
Allowing Brazilian slab to an extent has counteracted section 232 influence. Re-rollers, for instance, California Steel Industries (CSI), considered quota as a lifeline. But integrated steel mills voiced their concerns on various platforms and lobbied against it.
Despite the allocation of the quota, it was writing on the wall for Brazilian slab producers that Mr Trump would revoke the quota near the election. At the end of August this year, Mr Trump's administration reduced the semi-finished steel quota for Q4, from 350k tonnes to merely 60k tonnes. In reality, it may not do much to the ailing steel industry, though it can be a charming addition to the election playbook.
The reduction in quota will hurt the standalone rolling mills in the US and can send flat steel prices north. Commodity Inside understands that the reduction in quota will adversely affect Brazilian slab producers, particularly those who are heavily dependent on the US markets. These producers have already cut their production capacities due to COVID-19. The reduction in quota will now indeed compound their woes.
Please contact us for FREE initial consultations at Research@commodityinside.com