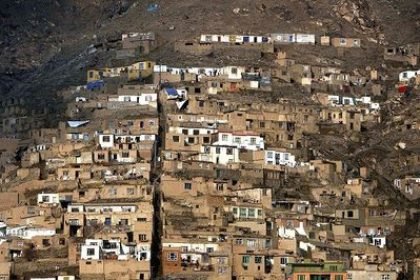 Afghanistan is a landlocked country, and almost all of its domestic cement demand is imported from its neighbouring countries. Most of the cement imports come from Pakistan followed by Iran, and together they both account for 99% of the total Afghanistan cement imports.
Afghanistan is dependent on imported cement
Based on the trade statistics, Commodity Inside ascertained that imports from Pakistan dropped sharply over the last ten years. Afghanistan imported a total of 5.1 million tonnes of cement in 2010, out of which 89% came from Pakistan. However, Afghanistan dependence on Pakistan for its cement demand has reduced substantially in recent years. We estimate that Pakistan now makes up half of the cement imports to the country.
There are several reasons for such a significant change in the cement trade between the two countries. The tension between the two nations intensified due to cross border terrorist activities. This has resulted in tough new border measures from Pakistan which disrupted the trade activities. The frequent closure of Torkham (Khyber Pakhtunkhwa province) and Chaman (Baluchistan province) gateways to Afghanistan caused delays to the shipments and compounded the situation. In addition, rising electricity and gas prices in Pakistan also hiked cement prices. This made Pakistani cement relatively uncompetitive in the international cement market.
In the meantime, Iran also developed enough supply domestically and started increasing its cement exports to Afghanistan. Some of the Iranian cement plants are run mainly on exports markets. The US sanctions on Iran never deterred it from exporting cement to the neighbouring country. Between March 2019 and January 2020, Bagheran Cement Plant, in the South Khorasan Province of Iran, exported 600k tonnes of cement to Afghanistan.
Afghanistan also has tried importing cement from neighbouring CIS countries, particularly, Uzbekistan and Tajikistan. However, the volumes are almost negligible, and we are not expecting they these counties would be able to help much.
Local Cement Production in Afghanistan
There are four cement plants in Afghanistan.
Ghori (I & II) cement plants: It is located in Baghlan Province. Ghori I & Ghori II plants have two kilns. The cement production capacity is reported to go up to 1800 tonnes per day. Ghori cement was privatised in 2006.

Jabal-e Saraj cement: It is located in Parwan Province. The plant has 100 tonnes per day capacity. The plant started its operation in 2016 after staying inactive for 20 years.

Herat cement: It is a wet process plant with a capacity of production capacity of 3000 tonnes/day.

Samangan Cement Plant:  The plant is located in Samngan province and has a cement capacity of 160 tonnes/day.
Local cement production is alarmingly low and suppressed by the imports from Pakistan and Iran. Even the existing plants have been damaged by the decades of wars and require restoration. The plant machinery also needs modernisation to remain competitive in the market.
Cement demand in Afghanistan
Demand for cement slumped since 2014 mainly due to the withdrawal of international forces. The subdued cement demand can also be traced through the falling cement imports. The construction market share into the country GDP peaked in 2015 and then started sliding afterwards. Commodity Inside assesses that construction spending in Afghanistan reached around US$ 630 million in 2019, down from US$ 1 billion in 2015.
Would you want to explore this topic further, please contact us for FREE Consultations at Research@commodityinside.com