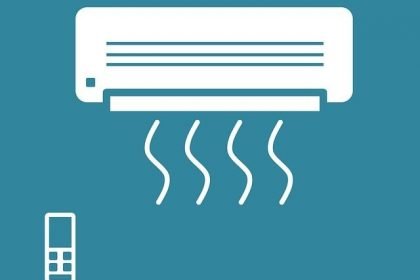 Air conditioner market: Overview, technology, suppliers, regional analysis 
 Air Conditioner Market- an Overview
Due to the rising environmental concerns, governments around the world are implementing strict manufacturing standards for consumer appliances and particularly for air conditioning systems. In recent years, demand for air conditioners grew due to various factors, prominently due to changes in weather conditions and rising per capita income. Air conditioner (AC) has become an essential product in various regions where once it was considered a sign of status and labelled as a luxury product. So far the air conditioner market has become one of the fastest growing consumer appliances in the world.
The primary purpose of the air conditioner is to control the temperature and humidity of air at the desired level. Most common types of air conditioners are window air conditioner, split air conditioner, packaged air conditioner and central air conditioning system.
Key Producers of Air Conditioner
Below are some key global air conditioner manufacturers:
Carrier Corporation

Daikin Industries

Gree Electric Appliances Inc

Fujitsu General

Haier Group Corporation

LG Electronics

Mitsubishi Electric

Orient

Samsung Electronics

Voltas Ltd
These key players in the air conditioner market are constantly launching new models which are equipped with the latest technology. Some of the developments we have seen recently are inverter technology, smart air conditioners, variable refrigerant flow (VRF) etc. which are aiming to make the product technically compliant with the global standards as well as country-specific regulations.
Air conditioner companies follow basic rules and regulations to develop energy efficient and environmentally friendly products. Introduction of new standards by regulatory authorities are forcing companies to spend on R&D to introduce new technologies to combat global warming.
Technological Developments in the Air Conditioner Market
Currently, one of the trends in the power market is the shift toward renewable energy, which has influenced the air conditioner market. Companies are now manufacturing air conditioners which are running on renewable energy such as solar energy. Taking advantage of the new smart and innovative technologies air conditioners have now become more energy efficient.
Moreover, over the last decade, gadgets and technological developments have greatly influenced the market. Smartphones, tablets, cloud computing, apps and 4G communication have widely impacted various industries including the air conditioner industry. These developments have helped the appliance smarter and allow users to control it remotely. Some of the technological developments surrounding the air conditioner market are as follows:
Air Conditioners and the Internet of Things (IoT)
With advancements in the Internet of Things (IoT), the air conditioning industry is also registering a fast adoption of IoT. With internet connectivity, air cons are now becoming more integrated in the home to bring efficiency. By installing an IoT enabled mobile application for the AC, the user can control its features such as temperature, fan speed and mode remotely. Data collected through its sensors can be used for various purposes including cutting operating costs down. Another key feature is maintenance as in case of any issue the user is alerted about the particular part's failure which can save the time required for diagnoses.
Sensor technology is the backbone of most of the technological developments happening around us today. It is used to gather information and transfer it securely for actions. Most of the top AC brands use a mix of sensors and sensor technology for smart cooling. In 2016, Hitachi used image sensor technology which detects the number of people in a room, their locations and then started cooling the room accordingly.
Smart swing can control the swing angle after knowing the dimensional and structure of the room. Daikin also adopted a similar feature and placed a new ACs with the smart human sensor that also detects human presence to cool the room at optimum levels.
Wi-Fi Connected Air Conditioners
The Wi-Fi connected air conditioners have the functionality to connect to Wi-Fi directly. It controls room temperature with the help of smartphones and other electrical gadgets.
Introduction of digital inverter technology is relatively a recent development in the air conditioning. Several companies such as LG, Blue Star and Hitachi adopted the dual inverter technology compared to single inverter technology. In the latest new product lines, air conditioners are coming with triple inverter technology. When it comes to energy usage, inverter AC can use around 40% less than a normal AC.
End users Segmentations of Air Conditioner Market
The major end users of AC are commercial, residential, institutional and industrial. The way these end-users consume power led to various solutions according to their needs.
The residential sector uses splitters, window ACs and portable ACs. They can be installed anywhere in homes or other places due to their small size and weight.
When it comes to commercial air conditioners, they are large in size and can be installed in large industries. Chillers, variable refrigerant volume (VRV) and variable refrigerant flow (VRF) are some key types of commercial air conditioners.
Key Regions
The air conditioner industry has shown significant growth particularly in Asia and the Middle East. Asia Pacific region will remain to be the largest market for air conditioners due to the growing population, warm weather conditions, increasing urbanisation and socio-economic changes.
In emerging markets, commercial and residential construction activities are on the fast track. The rising per capita income and spending on consumer electronics will also underpin the air conditioners market.
On the supply side, top Chinese manufacturers such as Haier, Gree, Chigo and Midea expanding their markets beyond China. China remained the largest market in both production and demand for air conditioners as its demand reached around 41 million units in 2016. The high supply and low prices also made air conditioners affordable, particularly in developing countries.
In India, demand for air conditioners has been on the rise owing to the growing population, urbanisation and hot climate. Moreover, the government initiatives, such as "Housing for All by 2022" are also expected to drive urban development and construction activities in the country. This is expected to support demand for air conditioners.
Samsung and Daikin are the top most brands in India followed by others including Blue Star Hitachi, LG, Videocon, Voltas and Whirlpool. After the increase in customs duty on AC compressors, Samsung India started importing Haier Group is also expanding its compressor unit in Gujarat, whereas Guangdong Meizhi Compressor is also setting up a new compressor plant.
Europe and the US are more matured markets holds a major share in the air. The market is highly saturated as well as stable. Most of the demand is coming from replacements driven by smart technologies to save on power.
Energy efficiency is one of the key trends in this market, and there are strict policies around energy efficiency which is expected to impact demand and supply in the developed regions. Furthermore, imports of AC from the Far East countries particularly China will pose a significant challenge to domestic players in North America and Europe. These imported products are economical and of better quality.
Would you want to explore this topic further, please contact us for FREE Consultations at Research@commodityinside.com