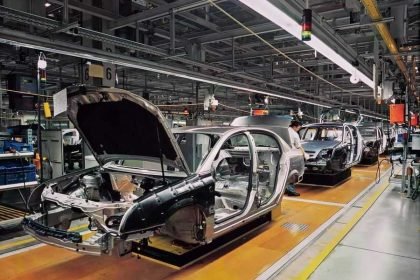 Automotive industry profits and sales are affected by key global events 
Most major global automakers have announced some plant closures and relocations recently. Most of the shifts are expected to be around North America. With the fear of falling automotive industry profits companies are relocating their businesses.  
In the US, General Motors (GM) is closing some plants and relocating some others around the country for better tax incentives. Fiat Chrysler Automobiles announced in 2018 to shift Ram pickup trucks production from Mexico to the US by 2020, though depending on NAFTA negotiations. Volvo has just opened a new auto plant while Toyota and Mazda are opening up a plant in Alabama.
However, some US companies also want to explore growth potential abroad. For instance, Ford Motor said that it would produce next-generation compact cars in China rather than in the US or Mexico, given the large Chinese market. Whereas China also provides relatively high export potential than Mexico or the US. The company also announced to close its factory in Brazil and to exit its heavy truck business in South America in 2019.
Harley-Davidson manufactures motorcycles in the US which it then exports to Europ. The company announced to relocate its production out of the US due to tariffs and trade tension between the US and the EU.
The US market is not the only country where automakers are revisiting their strategies. Honda, a Japanese automaker, has also confirmed to shut down its UK production facility by 2021. The decision seems like a combination of various factors including, the company move towards electric vehicles, a decline in demand for diesel cars, and Brexit. Honda is also considering North America for its new ventures. 
What are the causes behind the shifts?
Automakers argue that relocations and to some extent plants closures are due to key events such as the US tariffs and the Brexit threat.  Moreover, proximity to customers and local presence in emerging markets are also becoming important factors. Commodity Inside also notes that tough sustainability standards in western markets are forcing companies to reduce carbon footprints. This fast-changing situation is also causing cars manufacturers to relocate their factories. All these factors have been playing roles in impacting automotive industry profits and to some extent sales. 
Some new potential markets
Besides China and South-East Asia, Africa has been emerging as an attractive destination for auto companies. BMW, VW, Nissan, Ford and Hyundai announced their plans for the African region in a bid to increase sales and cut costs. Some automakers have already commenced working. The South Korean auto manufacturer, Hyundai, started a JV assembly factory in Ethiopia with Marathon Motors to assemble 5,000 cars annually.
We understand that building an automotive plant requires a huge capital investment. Relocations of production platforms also require much consideration including the availability of technical know-how in local markets and growth opportunities. With falling diesel cars sales, the shifting of low-value facilities to less developed markets would make more sense. 
To learn more about this article or want to explore how we can help in your research, please feel free to contact us at info@commodityinside.com or Telephone: +44 (0) 208 123 7812.
We are independent and highly approachable experts available to support you.