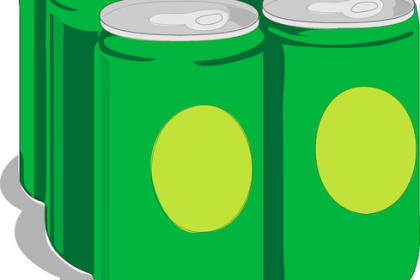 In a world where environmental consciousness is increasingly taking centre stage, businesses are recognising the need to shift their practices towards a more sustainable future. One of the crucial areas where this transformation is occurring is in packaging. Green packaging, or sustainable packaging, has become a constant commitment for companies aiming to reduce their environmental impact. This article explores the significance of green packaging from a constant point of view.
The Evolution of Packaging: A Constant Challenge
Packaging has long been an integral part of modern life, preserving and protecting products during transportation and storage. However, it is also one of the most visible contributors to environmental issues, including pollution and resource depletion. For conscientious companies, the evolution towards green packaging is not a mere trend; it's a constant challenge and a necessary evolution.
Materials that Make a Difference
At the core of green packaging is the choice of materials. Constantly seeking eco-friendly alternatives is crucial. Traditional plastics, notorious for their long-lasting environmental impact, are being replaced by biodegradable and plant-based alternatives. From recycled paper to innovative, sustainable plastics, these materials are becoming the new constant in the packaging industry.
Reducing Waste: A Perpetual Goal
Waste reduction is another constant focus. Businesses are continuously striving to minimize the amount of packaging used, ensuring that it remains functional while cutting down on excess. This means efficient designs, right-sized packages, and an emphasis on reusability. In doing so, the goal is to reduce waste not only during the product's lifecycle but also after it has served its primary purpose.
Energy Efficiency as a Steady Aim
Green packaging champions energy efficiency throughout the manufacturing process. Companies are investing in greener technologies and exploring alternative energy sources. From the production of raw materials to the manufacturing of packaging, minimizing energy consumption remains a constant aim.
Biodegradability and Compostability: An Ongoing Commitment
The commitment to green packaging goes beyond materials and waste reduction. Biodegradability and compostability are constants in sustainable packaging practices. This ensures that packaging can naturally decompose and return to the Earth without harming the environment. The effort doesn't end with the production of these materials but extends to educating consumers on their proper disposal.
Innovative Designs: A Perpetual Quest
Innovation is a constant driving force behind green packaging. Companies are constantly pushing the boundaries of design to create packaging that uses fewer materials, is more efficient, and maintains product quality. Think of collapsible packaging or designs that eliminate the need for secondary packaging components.
Consumer Education: A Steadfast Mission
For green packaging to be truly effective, consumer education is a constant mission. Brands are working tirelessly to educate their customers about responsible disposal, recycling, and composting. Labels and clear instructions are constants on packaging, guiding consumers on how to be environmentally responsible.
Legislation and Standards: A Continual Influence
Government regulations and industry standards are also shaping the constant journey towards green packaging. Companies must adhere to these guidelines, ensuring that their practices align with broader environmental goals and requirements.
Economic Benefits: A Lasting Incentive
From an economic standpoint, embracing green packaging makes constant sense. Businesses are finding that sustainable packaging practices often result in cost savings. Reduced material usage, lower transportation costs, and enhanced brand reputation among environmentally conscious consumers are all compelling reasons to make sustainability a constant commitment.
Green packaging isn't just a passing trend; it's a constant commitment to creating a more sustainable future. Companies that embrace green packaging practices are not only reducing their environmental footprint but also staying in tune with the values of an increasingly eco-conscious society. This constant dedication to sustainable packaging is not just an obligation but an opportunity to shape a better world for current and future generations.