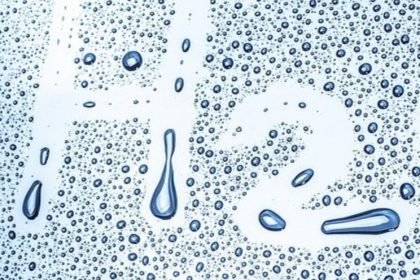 Under the Biden presidency, the US is expected to play a critical role in revolutionising the global climate agenda. President-elect Joe Biden has appointed a former senator and secretary of state John Kerry as the first-ever US climate envoy. This shows that the new administration is highly committed to tackling climate issues. Mr Biden pledged to invest $2 trillion to support the economy and address climate challenges by investing in the use of clean energy in transportation, power infrastructure and construction.
Commodity Inside understands that Chinese excess steel capacity will remain under the spotlight as the world will tackle climate challenges in the coming years. China has been cutting steel capacity and trying to switch from blast furnace route to scrap-based steel production.
In the total global emission, the overall industry sector produced over 8.5 Gt CO2 emissions in 2019, whereas 70% generated from the direct combustion of fossil fuels and the remainder from industrial processes, according to IEA. It is assessed that the steel industry accounts for 7% of total global carbon dioxide emissions.
Steel producers are adopting clean energy sources to comply with carbon emission standards. Renewable sources have already been in the energy mix to decarbonise the steel industry. Hydrogen fuel cells technology is one of the alternatives to help the steel industry in the climate fight. It can substitute metallurgical coal in the steelmaking process. The use of hydrogen in the steel industry is an advanced stage of R&D, and pilot facilities are being developed.
Steel producers in Europe, Canada, US are testing various technologies to decarbonise steel. Europe is leading the way in the greening of steel production, where steelmakers are investing heavily in hydrogen fuel technology. The European steel, mining and energy companies are trying to implement carbon-neutral hydrogen-based steel production processes. It is believed that carbon capture and storage (CCS) is not enough to make the steel industry carbon neutral.
Latest hydrogen projects in the steel industry
Three Swedish companies (steelmaker SSAB, the mining firm LKAB, and the energy company Vattenfall) joined hands to build the world's first pilot plant for fossil-free steel. The plant will use hydrogen for steelmaking and is named Hydrogen Breakthrough Ironmaking Technology (HYBRIT). The plan is to begin developing the pilot plant in 2023 with operation in 2025. It is expected that the hydrogen HYBRIT initiative can reduce the carbon emission of Sweden and Finland by 10% and 7%, respectively.

ArcelorMittal plans to minimise its carbon emissions by using hydrogen for the reduction of iron ore at its Hamburg facility in Germany. The project will initially start on a demonstration-scale with 100,000 tonnes of annual production.

In 2019, Germany's ThyssenKrupp initiated a series of tests into the use of hydrogen in a working blast furnace to minimise CO2 emissions from steel production. The goal of the company is to switch to hydrogen-based steel production by 2050.

Germany's Salzgitter Flachstal GmbH (SZFG) awarded a contract to Siemens Gas and Power to build a 2.2 MW electrolysis plant to produce 400 normal cubic meter (Nm3) hydrogen for steelmaking.

At the end of 2019, China second-largest steelmaker HBIS Group announced its plan to construct 1.2 million tonnes/year hydrogen-based steelmaking facility. The project is expected to be the first and the largest hydrogen-based plant on an industrial scale.

In 2019, Baowu Group partnered with China National Nuclear Corporation and Tsinghua University to use nuclear power technology to generate hydrogen for replacing fossil fuel in steel production.

A private Chinese steelmaker Jianlong Group started work on developing a 300,000 tonnes/year smelting reduction plant using a mixture of hydrogen and coal. The aim is to extract hydrogen from coke ovens.

Another Chinese steelmaker, Rizhao Steel, is working on a project to produce 500,000 tonnes/year DRI using hydrogen.
Would you want to explore this topic further, please feel free to contact us at Research@commodityinside.com