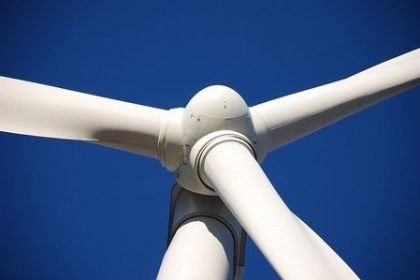 Governments around the world have made long term commitments to cut GHG emission substantially. The steel industry is among the top sectors, which is under pressure to reduce carbon footprint.
One way to reduce emission is to employ renewable power such as wind and solar. Producing steel is an energy-intensive process and requires large amounts of electrical power. Getting such a vast amount of energy from renewable sources currently is not economical. Therefore, steel producers are very slow in using renewable in the production process.
The US steelmakers have been spearheading renewable for steel production to reduce emission. For instance, Evraz Pueblo plans to turn to solar power, making it the first steel plant in North America to rely on solar power. The construction works on the 300 MW Bighorn Solar project has already started, and the commercial operation is expected to begin in late 2021. Xcel Energy which supplies electricity to Evraz Steel mill will buy the power from the solar plant.
Nucor, a US steelmaker, has signed a 15 year Virtual Power Purchase Agreement (VPPA) with EDF Renewables North America for 250 MW of new solar energy which is to be installed in Texas. It is expected that the plant construction will start in 2022 and begin producing power by 2023.
The Nucor deal is different from the Evraz project in two aspects. First, it is the largest virtual PPA signed by any steel producer so far. Secondly, all the power from the solar project will transmit to power Nucor's entire North American operations, instead of supplying to one plant.
Moreover, Nucor Sedalia Missouri micro rebar mill is now the first US steel plant to run on wind energy. Nucor agreed with the local utility company Evergy for a 75-megawatt power purchase agreement. Missouri is one of the wind-rich states in the US, and the competitive energy prices helped the company to convince for wind energy.
Commodity Inside understands that energy emission will be a major issue for steelmakers in the coming years. The steel industry has slashed its energy consumption per tonne of steel by 61%, with a further 15-20% potential to reduce energy intensity, according to WSA.
Would you want to explore this topic further, please feel free to contact us at Research@commodityinside.com