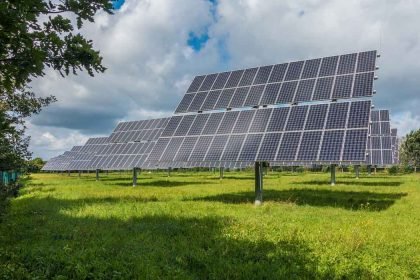 Solar panel installations have shown remarkable growth recently due to its potential of becoming a more cost-effective option compared to the conventional power sources. Solar power provides a better alternative to reduce fossil fuel consumption and consequently save on energy costs. The rising fossil fuel prices, abundant solar resource, lack of power infrastructure in remote areas and concern over global climate changes accelerated the adaptation of solar power technology around the world.
The solar energy development on a commercial scale requires a huge capital cost, though its operational costs are nominal compared to conventional utilities. The volatility in the prices of fossil fuel in power generation also greatly affected the power mix and increased renewable share.
In developing countries in Asia and Africa, lack of power infrastructure is a significant issue as it requires a considerable investment. A fair share of the rural population still has no access to power. Furthermore, in some areas power supply is unreliable and blackouts are frequent due to various reasons including insufficient supply.
In developing regions, rural communities are far away from national grids or even not connected. So, alternative power generation sources such as diesel generators are common. Given that the upfront cost seems relatively higher in the short term compared to buying diesel generators, but in the long run, solar power is more economical.
Indeed, solar installation requires a substantial initial capital cost, yet they have low operating costs. Solar panels have a long life span of around 20-25 years as it has no moving part. On the maintenance side, cleaning the solar panels, replacing the inverters and some electrical wear and tear is generally required. On the other hand, diesel generators have constant running cost due to fuel consumption, cleaning and changing of filters. The power produced from generators is also unreliable as well as required repairing etc from time to time.
In India, the electricity demand increased by 5.6% in 2017, and the prices for electricity prices also hiked in tandem. Under the "Power for all" scheme, so far the Indian government electrified around 6.19 million villages across the country. However, due to lack of proper infrastructure millions of people in rural India are still not connected to national grids. The cost of power generation is rising, while the operational hours of these generators are constrained due to lack of funds for diesel. The use of diesel generators for power backup creates environmental issues.
Drilling down further, for instance, in India, the average tariff is approximately 5 rupees, while various solar power project developer quoted solar power tariffs bids below Rs 3.05/kWh. It is also estimated that the cost of generation of solar power can fall to as low as Rs 1.9-2.3 per kWh in the next ten years. The Indian government aim to install 100GW of solar energy by 2022 as a part of its global climate change commitment.  Both central and states governments offer various policy incentives to promote solar energy and support in reducing the generation costs. The falling cost of installation over the last five years also helped increasing installation in India, where the total installed solar capacity reached 28k MW by December 2018.
Pakistan is also increasingly adopting solar energy to overcome power shortages. The increase in solar generation will enable Pakistan to reduce the average cost of generation as well as increase the electricity supply and will help in moving away from heavily polluting imported fossils fuels. In 2017, the country electricity generation accounted for approximately 124TWh. The current electricity tariff in Pakistan is Rs 18/KWh. To resolve the energy shortage issue, the government of Pakistan is trying to explore the cheapest source of energy such as solar to meet the shortfall efficiently.
In 2015, Pakistan installed 100 MW solar PV based capacity under the Quaid-e-Azam Solar Park project in Bahawalpur for $131 million, though failed to produce low-cost energy. In fact, it was unable to achieve balanced recurring operational cost (OPEX) due to low power production against expected 100MW. The upfront capital cost expenditure (CAPEX) was $131.15 million which was very high, alleged to be due to some irregularities. However, Pakistan launched a sophisticated net metering system which will help solar energy system owners to get credit for the electricity they added to the national grid.
In the developed world, the awareness of selling surplus power is getting traction which can be more useful in the underdeveloped world. With solar energy is becoming cost-effective and the public is provided affordable finance options, solar energy would see substantial growth. Energy blockchain technology can also help in commercialising the residential solar market, where surplus power can easily be sold.
Would you want to explore this topic further, please feel free to contact us at Research@commodityinside.com