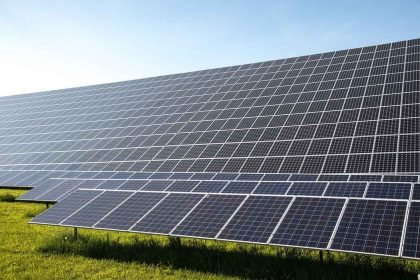 Apple has become one of the largest corporate user of solar power in the US, leaving Amazon, Target and Walmart behind. Recently, Apple installed around 400MW solar power capacities to satisfy energy consumption at its retail stores, offices and data centres across 43 countries, including the US, the UK, China and India. Other tech companies are also introducing renewable energy at their sites.
Currently, solar energy is the favourite renewable energy source for corporations in the US. Several companies are investing considerable sums in solar energy as it is one of the cost-efficient and sustainable means of power. It can help large corporations with their carbon footprints and achieve their sustainability goals.
In 2018, Apple claimed that renewable energy sources powered its facilities around the world. Apple, with its other business partners, is installing new solar power projects around the world for domestic and commercial purposes.
The newly built Apple's headquarter in California is powered by renewable energy sources including 17MW solar power system as well as a 4MW biogas fuel cell facility.  Google's headquarter is also using around 1.6MW of renewable energy.
In 2018, Apple was at the top spot with a solar energy capacity of 393.3MW, the highest ever installed by any tech giant. Amazon and Target followed up with installed renewable energy capacities of 329.8MW and 242.4MW respectively.
Other major businesses are also switching to clean and solar power systems such as Walmart having 208.9MW capacity, Switch 179MW, Google 142.9MW, Kaiser Permanente 140MW and the Prologis 126.3MW of solar-based energy capacity.
The top leading corporations in the US have increased their investment in the solar energy market over time. We expect that this trend will continue further.
The top tech giants are aiming to switch most of their energy demands to cheap, efficient and sustainable energy systems. Solar-powered energy is one of the most preferable among others. Going forward, these global leaders are expected to invest more in solar energy due to comparative lower operational costs and sustainability.
About Commodity Inside Solar Power Capabilities:
Commodity Inside has a number of off the shelf reports on solar energy. In addition to market reports, we also provide consulting and bespoke studies. Our initial scoping assessment is free of charge. So why not explore this excellent opportunity now by visiting our energy consulting section.
Would you want to explore this topic or any other research areas further, please contact us for FREE initial consultations at Research@commodityinside.com