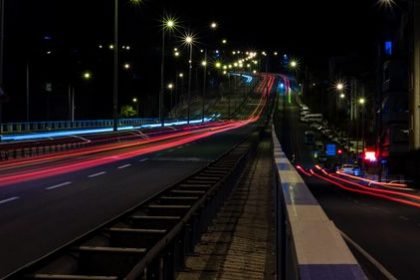 The wireless electric vehicle charging (WEVC) is a fast emerging advanced technology in the electric vehicle market. Charging cables is an efficient way to charge electric vehicles compared to wireless charging. However, given the upcoming growth in autonomous vehicles, smart homes and cities, wireless charging will be an ideal way of charging electric vehicles.
WEVC technology is in a nascent stage of developments. Various trials are undergoing in across the world. Those countries which are in the forefronts of the development of autonomous vehicle technology and electric vehicles are also heavily involved in the development of WEVC.
The US, Norway, UK, Germany, France, Canada, China and Japan are some key countries in the WEVC market. Norway is planning to install wireless, induction-based charging stations for electric taxis in its capital city, Oslo. The charging plates will be installed in the Taxi parking ground and will allow charging up to 75 kilowatts. Oslo set a goal that from 2023 onward, all taxis in the city will be electric or zero-emission.
Most key automakers are also making advancements towards the WEVC adoption. Some key players include BMW, Volkswagen, Audi, Honda, Nissan, Mercedes, Cadillac, Chevrolet, Toyota, Ford and KIA. They also announced even the models in which they are installing the WEVC technology. BMW's 530e Sedan, Audi's e-tron SUV, Hyundai's Kona, Nissan Leaf, Tesla's Model S, Cadillac's ELR etc are a few to name. BMW offered its 530e Sedan to selected customers in California for testing the wireless charging technology.
Technology companies such as Qualcomm, WiTricity, Indygo, Yura Corporation, TDK, Plugless, Hevo power, Evatran Group, Momentum Dynamics Corporation, ELIX wireless and Ricardo are also actively involved in developing the technology. Qualcomm Halo technology which is now acquired by WiTricity is considered as one of the best induction technology for WEVC.  
We expect that once the wireless charging technology is commercialised, it would have a huge potential for capturing a substantial market share by installations. The key advantage of WEVC technology over the ordinary cable charging would be its dynamic charging attribute, which is quite impossible in case of cable charging. The high cost of installation of wireless chargers would be one the restraint, but the costs would fall down once the deployment starts at a larger scale.
This article is based on our latest report on WEVC Market.
Would you want to explore this topic or any other research areas further, please contact us for FREE Consultations at Research@commodityinside.com