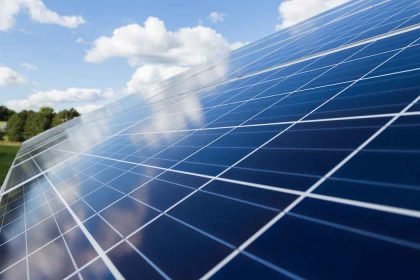 China challenged the US duties on its various products, including solar panels, solar inverters and wind towers which were imposed between 2007 and 2012. After a lengthy legal battle, the WTO's appellate body ruled against the US. The decision was made on the basis that some of the US tariffs did not comply with its rules.
The ruling can now trigger Chinese sanctions against the US. The WTO decision is a big blow to Mr Trump, who is trying to impose more tariffs duties on Chinese exports to the US, including solar panels. In 2018, the US imposed 30% tariffs on PV modules and electronics, which was set to be reduced by 5% annually, reaching 15% in 2021.
China and the US trade dispute has been intensified since Mr Trump elected. There have been negotiations between both countries to avoid the trade war.
China can possibly retaliate with its tariffs sanctions if the US does not revise its tariffs duties on Chinese PV. Although Mr Trump keeps saying that the US can impose tariffs on an additional $325 billion worth of Chinese exports to the US needed.
About Commodity Inside Solar Power Capabilities:
Commodity Inside has a number of off the shelf reports on solar energy. In addition to market reports, we also provide consulting and bespoke studies. Our initial scoping assessment is free of charge. So why not explore this excellent opportunity now by visiting our energy consulting section.
Would you want to explore this topic or any other research areas further, please contact us for FREE initial consultations at Research@commodityinside.com